Guru Purnuima Celebrations
15th July 2019

-

16th July 2019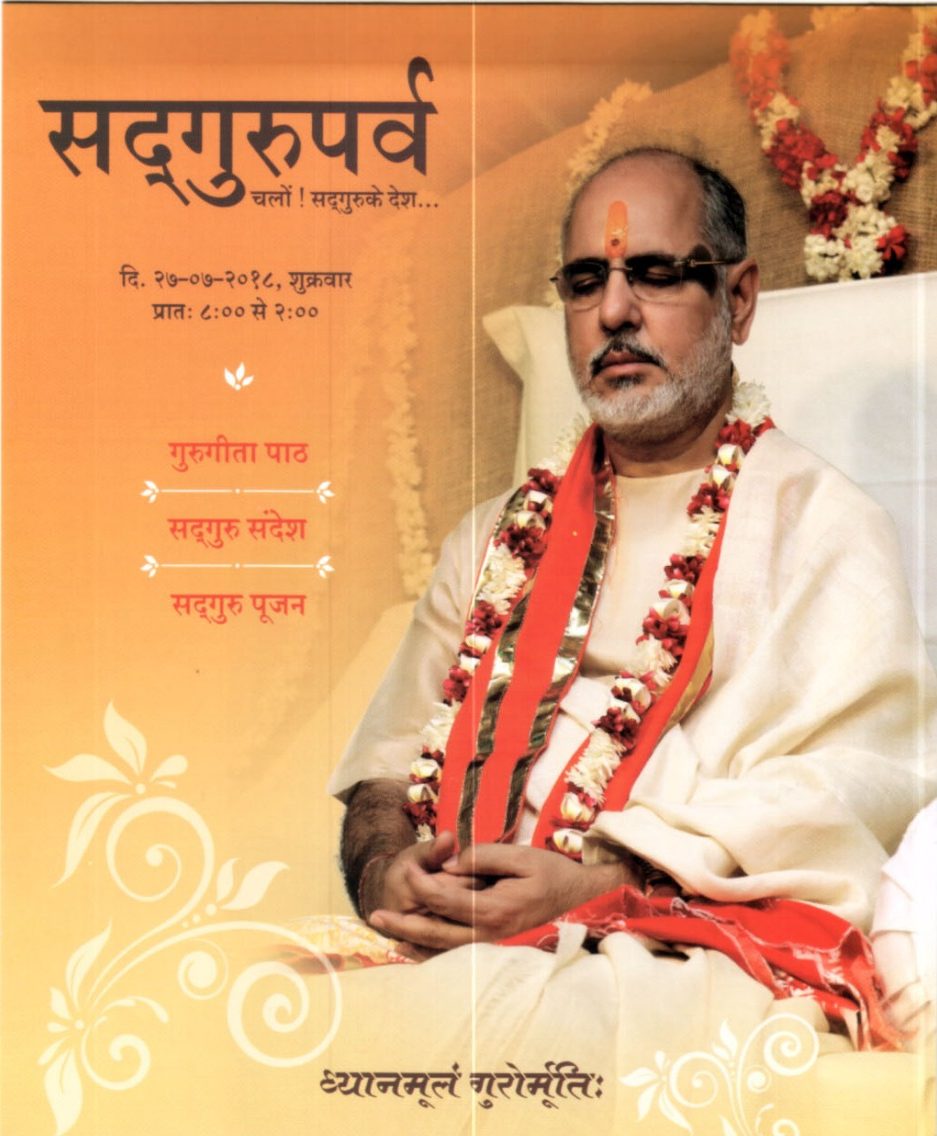 Programme Details on 15 July 2019 – 9am to 12.30pm:
Talks on education-
Introductory speech by Shri Partheshbhai Pandya; Special Talk by Dr. Mahendrabhai Chotaliya; Speech on Awards by Shri Gijubhai Bharad and Shri Chaitanyabhai Bhatt. Final Speech by Pujya Bhaishri.
15 July 2019 – 3.30pm to 6.30pm:
Sandipani Guru Gaurav Award Programme-
Awards by Pujya Bhaishri to 34 teachers from Gujarat;
Lifetime Achievement Award to Shri Gijubhai Bharad, Rajkot; Guru Gaurav Award to Shrimati Sonalben and Shri Chaitanyabhai Bhatt, Dheduki, Rajkot; Best School Award to Viswamangal Anera, Himmatnagar.
16 July 2019 – 8am to 1pm:
Hoisting of divine flags atop Shri Hari Mandir;
Guru Gita Recitation;
Pujya Bhaishri's Sandesh;
Guru Poojan.
Host of the entire event: Juhiben Alok Avasthi and family, Lucknow.
Contact Details: ++91 99251 96354/ 80000 17251