Current Joyous Navratri Celebrations
Day 9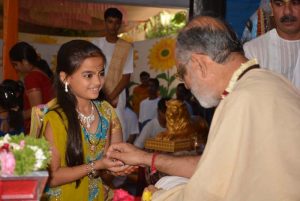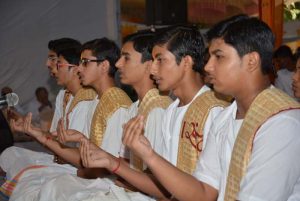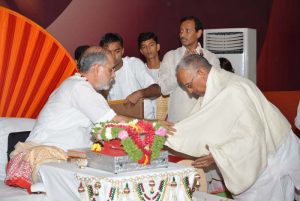 Day 8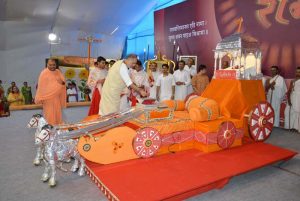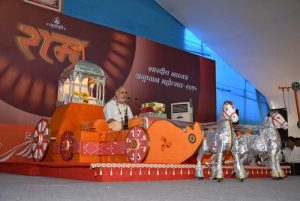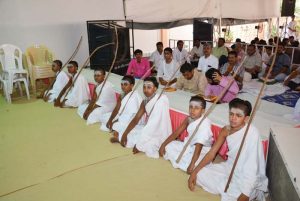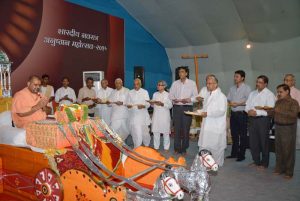 Day 7
Watch Pujya Bhaishri playing garba with the Rishikumars in the courtyard of Shri Hari Mandir to please Shri Karunamayi Maa.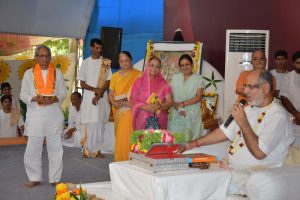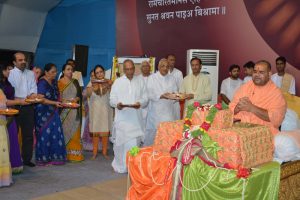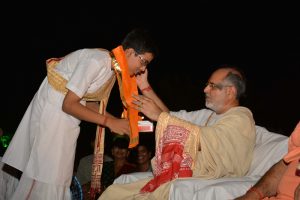 Day 6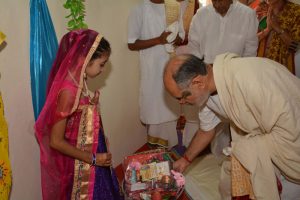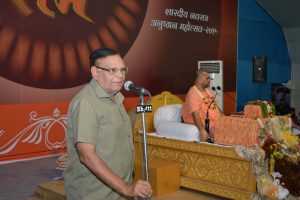 Day 5
Bicycles and sewing machines provided free today in the medical camps during Navratri celebrations at Sandipani. Devotees celebrate Shri Krishna janma excitedly in today's Bhagavat Katha.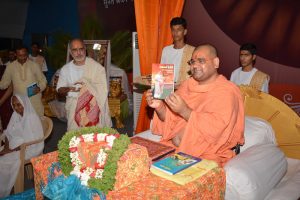 Day 4
A new building of Sandipani Rishikul was inaugurated today by Pujya Bhaishri, Shri Shravananandji Maharaj, Principal of Somnath Sanskrit Univeristy, Shri Arkanath Chaudhuri, the sponsor, Shrimati Angooridevi Gupta and family and other devotees to continue the value of education and encourage the motto: enter for education and leave for service!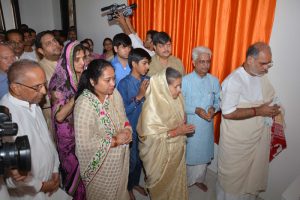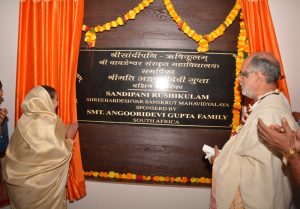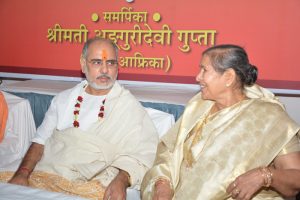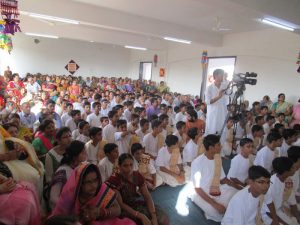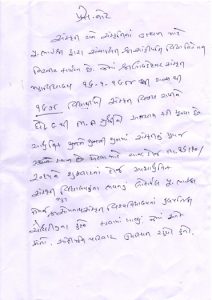 Day 3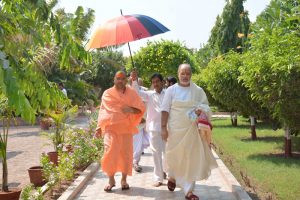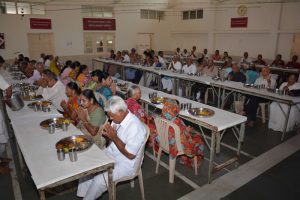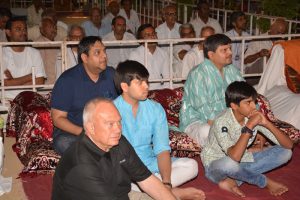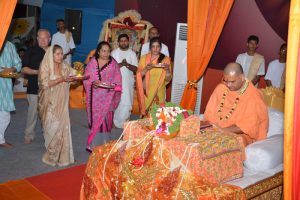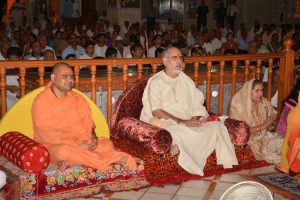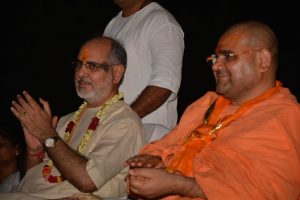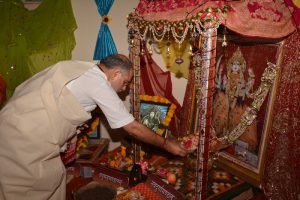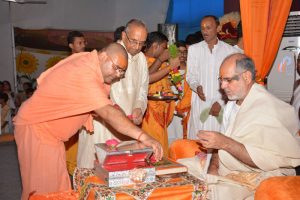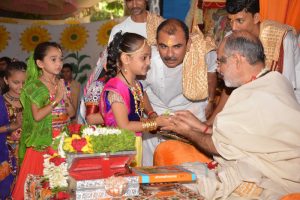 Day 2
You can now watch and sing along the muscial recitation of Shri Ram Charit Manas by Pujya Bhaishri on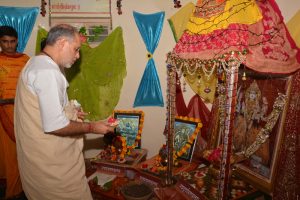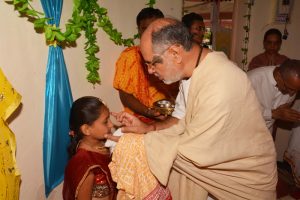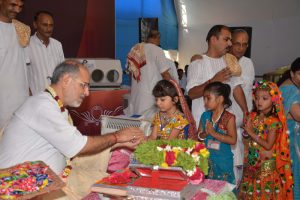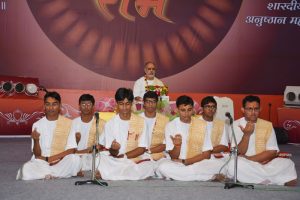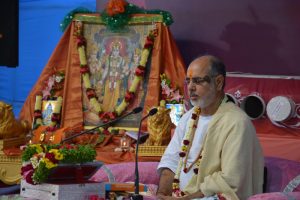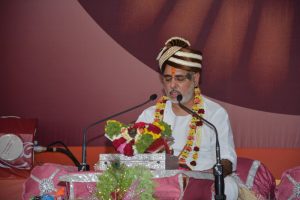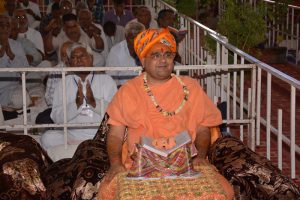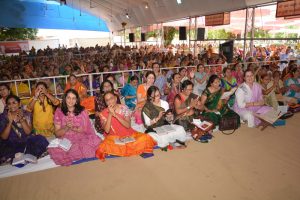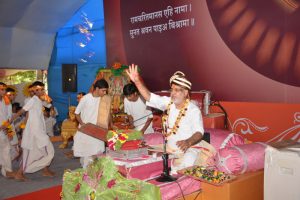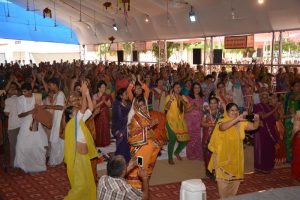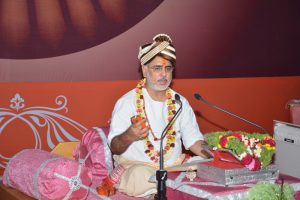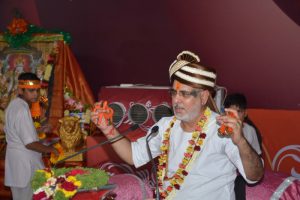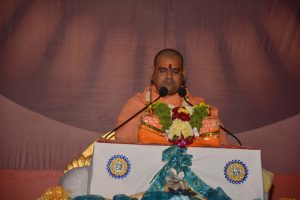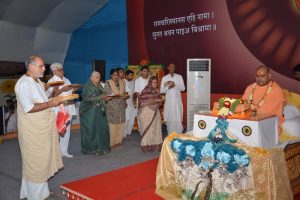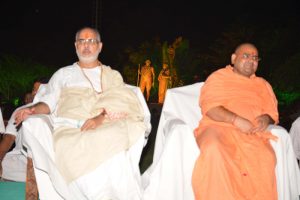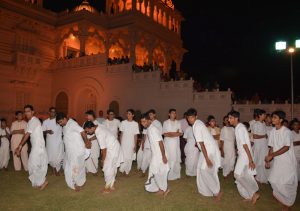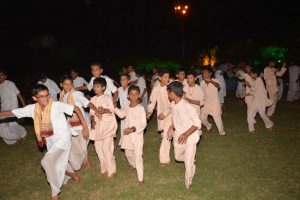 Day 1
Day 1 begun with Pujya Bhaishri worshipping Durga Maa in the temple followed by the musical recitation of Shri Ram Charit Manas. Thereafter a divine Shrimad Bhagavat katha took place byShri Shravanandji Maharaj after the Pothi Yatra. Shri Shravanandji Maharaj said that all the characters in Shrimad Bhagavat portray the different characters of human beings. This is why Shrimad Bhagavat is always new and refreshing to teach us in life. A dental camp was also started today at Sandipani. In the evening, a raas-garba was performed and enjoyed by all.