Devotees from India and around the world reminisce about Yatras, Kathas and magical milestone moments in their life journey with Pujya Bhaishri.
Would you like to share how an experience has impacted you? contactus@sandipani.org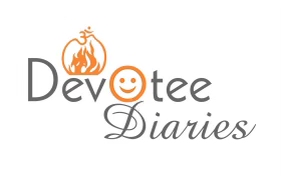 Jitendrabhai Pancholi from Leicester, United Kingdom, shares—
Jai Shri Krishna. I first met Guruji in 2002 at the Leicester Katha. Before this, I hadn't heard any Kathas or even his voice. I was asked to look after him by Bharti Bhen Acharya on the Pothi Yatra. I couldn't believe it. I was quite nervous and early in the morning of the Katha, I packed my rucksack with fruit and bottles of water for him in case he got hungry or thirsty. At that time I had no idea of his strict routine. Along the route I kept thinking to myself "Shall I ask him?" Finally I plucked up the courage and he smiled and politely shook his head.
When he stepped off the Yatra lorry, he held my hand as he came down. During the Katha, I don't think he carried Kirtals with him so I used to sit at the side of the stage and he would make a hand sign as if he was playing them. Bharti Bhen would give me some Kirtals and tell me to go and run into the stage and give them to him. I was so nervous. One day we had darshan and when my turn came, I gave him a carrier bag and said, "I've got something for you." He asked, "What is it?" I replied, "Please take a look inside." He looked inside and gave me a beautiful smile. There was a new set of Kirtals for him.
In 2016, I was blessed to have been involved in the Krishna Speaks Katha again in Leicester. That event was truly life changing. Guruji did padhramni at my house. It was such a beautiful day.
In 2017, I was lucky to be able to visit Sandipani. What an amazing trip. I recommend it to everyone to go there at least once in your life.
Guruji has had a enormous positive impact on my life. Not a day goes by where I don't think about his teachings, his quotes, and hear his tremendous voice.
I look forward to the day I see my Guruji again in person. May Shri Hari protect him and keep him in good health.
Jai Shri Krishna.
#DevoteeDiaries
#DevoteesShareMemories
#SandipaniMemories
#PujyaBhaishri
#SandipaniVidyaniketan