'Devotee Diaries' Series- 28th July 2021
Devotees from India and around the world reminisce about Yatras, Kathas and magical milestone moments in their life journey with Pujya Bhaishri. Would you like to share how an experience has impacted you? Email contactus@sandipani.org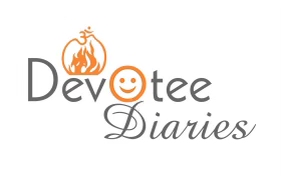 Pragnesh Lakhani from Coventry, UK shares—
The Grace of a Saint
I was nervous, as I did not know what to expect. It was my first visit to Sandipani, and also my first Guru Poornima in the attendance of Pujya Bhaishri.
As I walked into the auditorium under the feet of ShriHari, I felt a beautifully overpowering mixture of uplifting devotional music, and pure love directed to one very special person; only then did I realise how many people's lives Pujya Bhaishri had touched; and the overwhelming love that there was for Him from people from around the world.
As I joined the queue made up of people from all walks of life including the most successful—and people who where operating life-changing charities inspired by Pujya Bhaishri—to local people of India who saw Him as a Guru, I felt both humbled and honoured.
As I neared the front of the queue, I felt a mixture of excitement and humility, and then at long last, this was it— Pujya Bhaishri's beautiful loving smile, faced me. I took his divine darshan and as he placed a Tulsi Mala on my head.
I knew "I had been blessed by a Saint."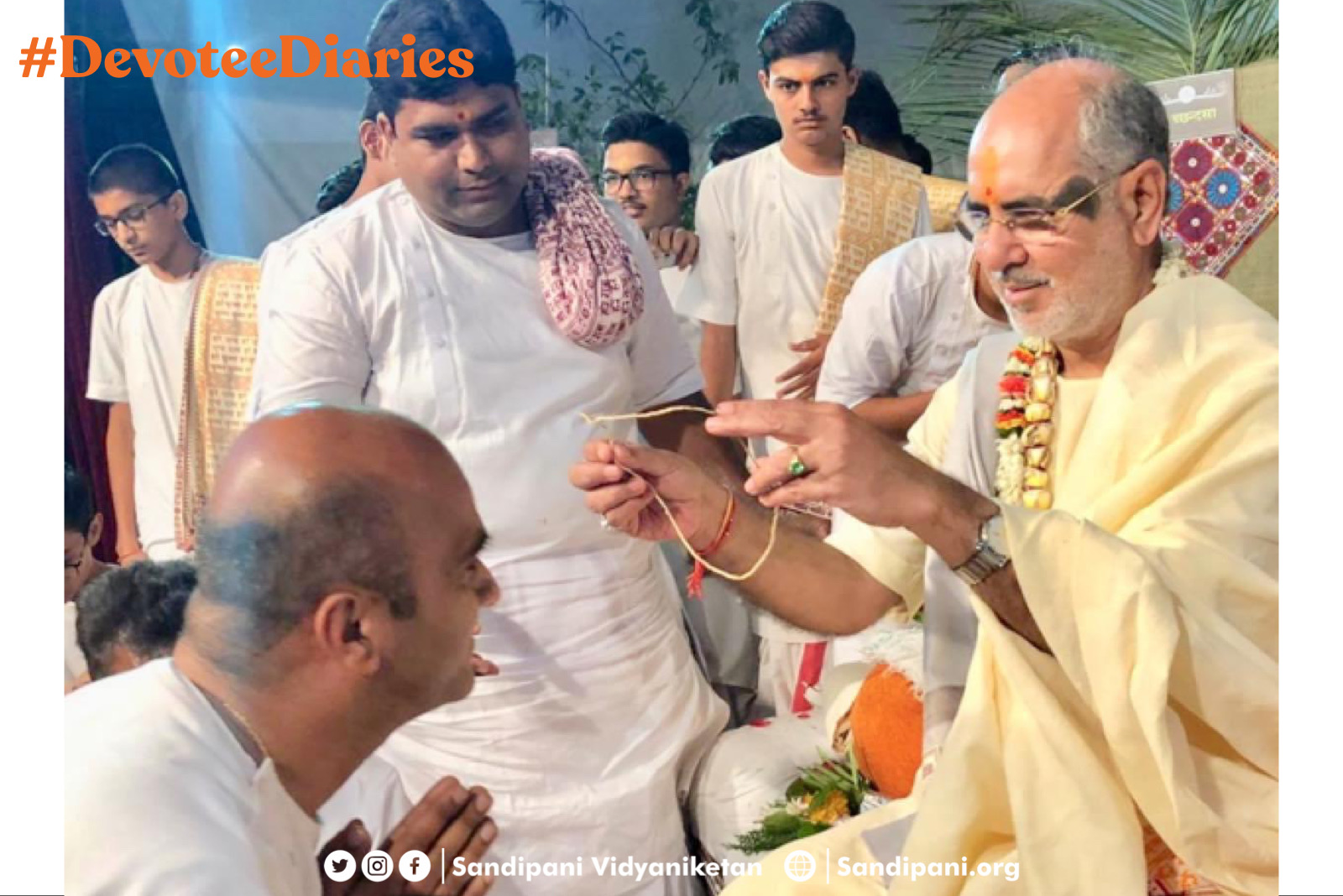 To watch the full Guru Poornima Celebrations (2019) at Sandipani, click here
3 Tips for Children at Guru Poornima, click here
Watch the unique relationship between a Rishi and Guru through this video (Rishi Hardikbhai and family receive blessings from Pujya Bhaishri) by clicking here
#DevoteeDiaries
#DevoteesShareMemories
#PujyaBhaishri
#significantmoments
#memorablemoments
#BlessedbyaSaint
#Blessings