Inspirational Sandipani Gaurav Awards and Palkhi Yatra – Highlights of Patotsav 2020
As the singing of God's name continued from days 3 to 5 of the 14th Shri Hari Mandir Patotsav, various activities continued alongside with joy and enthusiasm.
On day 3 in the morning session, Rishikumar Sagarbhai Dave spoke on the various meanings of Shrimad Bhagavat through Sanskrit Grammar. This was followed by a talk by Dr Anil Dwivedi who beautifully told a story on Chitrasena and incorporated various characters from canto 1 of the Shrimad Bhagavat.
Being the last session by Pujya Shri Vasant Shastriji, he covered what is included from cantos 8 to 10 of the Shrimad Bhagavat. Pujya Bhaishri then expressed his gratitude to Pujya Shastriji and welcomed him again to narrate the entire Shrimad Bhagavat as this was only a taster.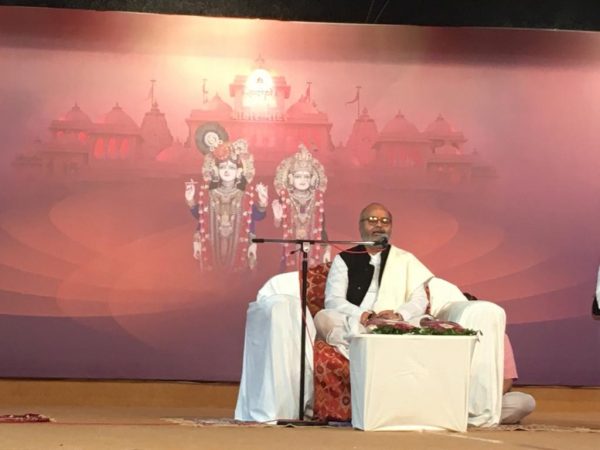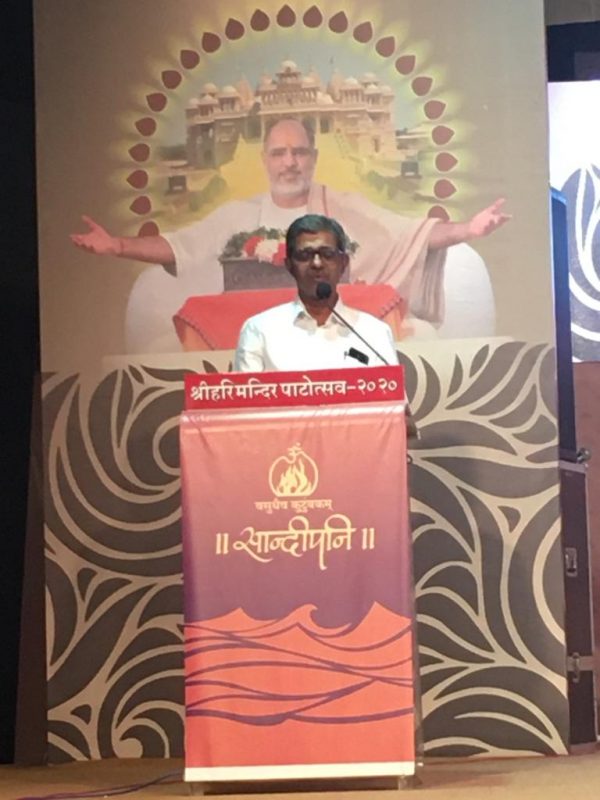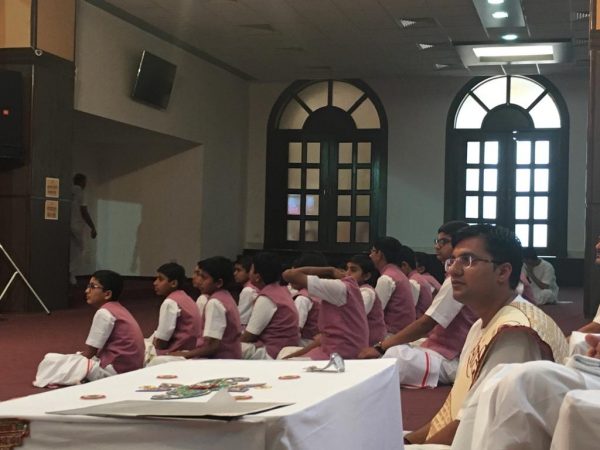 Pujya Bhaishri also mentioned how pleased he was with the Rishikumars leading the organisation of the activities very well. He gave Pujya Shri Bobdeji the credit for the qualities of discipline and seva the Rishikumars have.
On day 4, devotees joined to participate in the divine Shri Hari Mandir Patotsav which included pooja, abhishek, and aarati. At night, Shri Hari was taken around Sandipani for a ride (Palkhi Yatra). This is the first time a palkhi yatra has been carried out during patotsav. The palkhi yatra included the singing of God's name all along, worship of cows in the Gaushala, garba in the gaushala and prasad.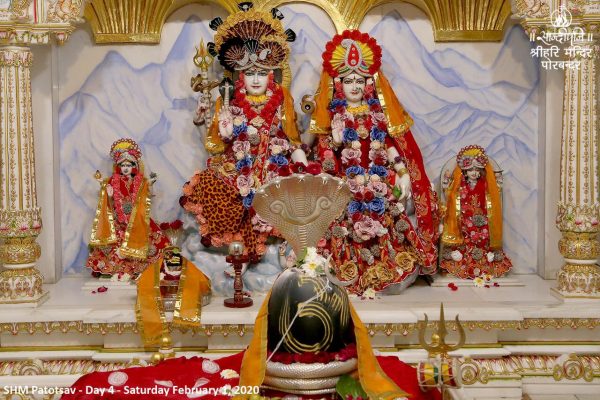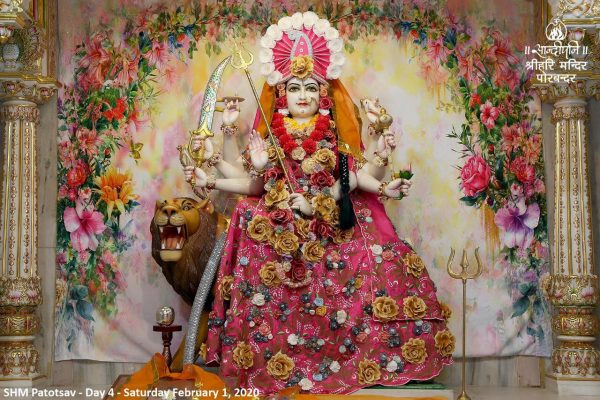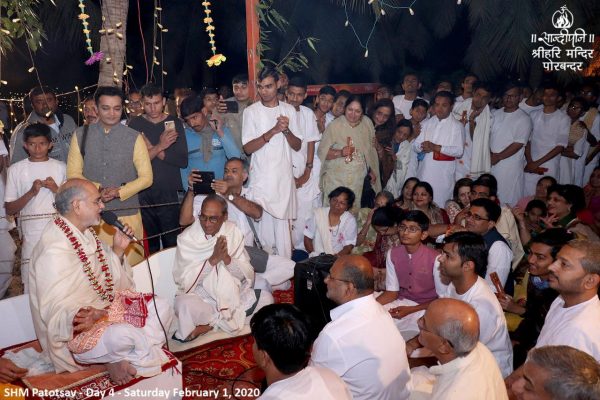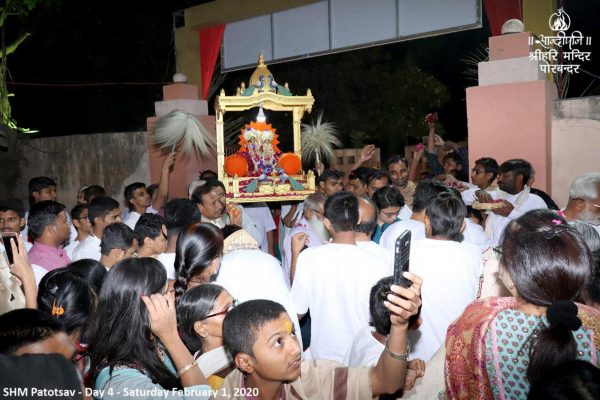 Day 5 saw an insipirational Sandipani Gaurav Award programme as carried out each year. The awards given out were as follows:
Devarshi Award:         Pujya Didi Maa Rutambharaji under whose guidance runs the Vatsalyadham in Vrindavan
Brahmarshi Award:     Dr Vempati Kutumb Shastriiji
Rajarshi Award:          Shri Rizwan Adatiyaji
Maharshi Award:        Shri Sindhutai Sapkal (Maa)
Pujya Bhaishri summarised this Gaurav Award event as the glory of motherhood. From Days 3 o 5, Sandipani Rishikul and Gurukul performed cultural shows in the afternoon sessions in the presence of Pujya Bhaishri, Rishikumars, their parents, dignitaries and other guests.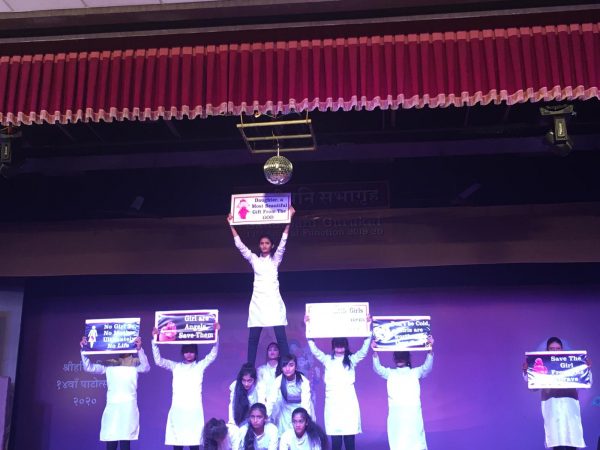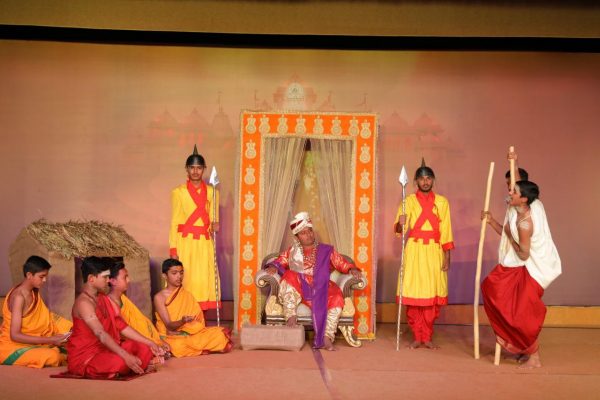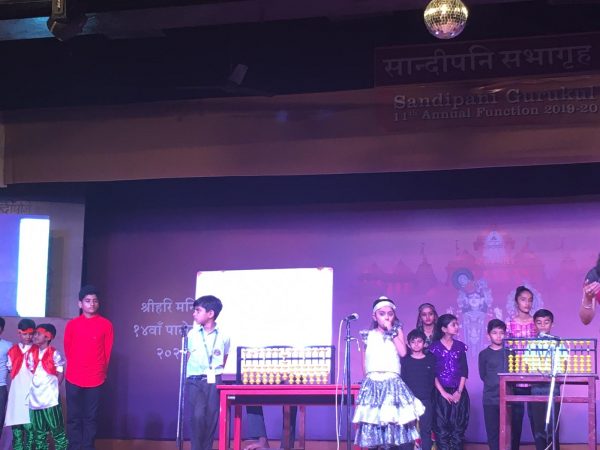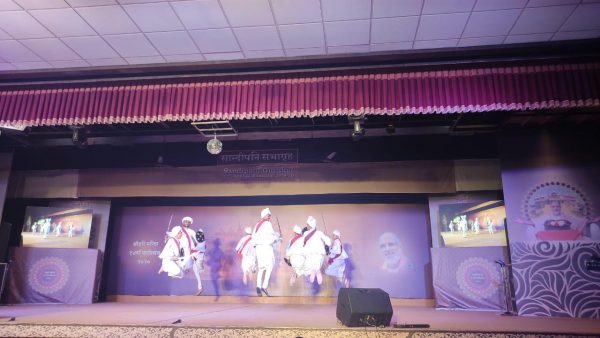 The shows included playing of musical instruments, dramas, singing poems and dances. The entire patotsav celebrations were uniquely enjoyed by all.