National Constitution Day
Reciprocating the belief in the Constitution that Believes in Us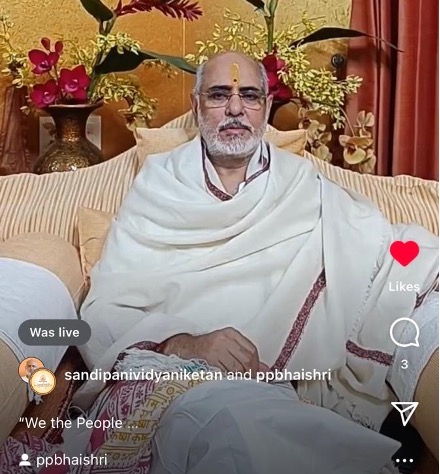 For any society and nation to flourish, it is imperative for its citizens to have faith in Dharma, and a steady belief in its Constitution.
The Constitution of India—which was adopted on the 26th of November, 1949, and we celebrate as 'National Constitution Day'—not only gives us the strength and freedom to practice our respective faiths, but also:
1. Grants us the freedom of speech;
2. Declares financial and social justice; and
3. Acknowledges brotherhood and solidarity.
The very motto of the Constitution, 'We the People of India', unites all citizens, regardless of caste, colour or creed. Thus, it is every citizen's duty—regardless of their faith—to first and foremost identify themselves as an Indian; inculcating amongst themselves a sense of unity and brotherhood.
It is through this unity that we, as a nation can empower the Constitution that empowers us with freedom of expression in our thoughts, words and deeds.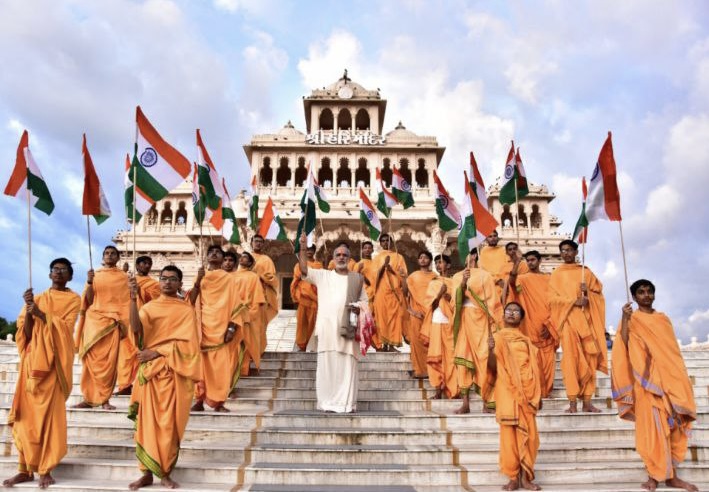 Through Dharma, our spiritual life will be healthy and peaceful; and by upholding and protecting the Constitution, our nation will become secure.
On this National Constitution Day, let us pledge to fill our Constitution with the life breaths of faith, loyalty and unity.
Jai Hind!
To enjoy the full talk with Pujya Bhaishri, click here
See you on Monday for another episode of #MondaysWithPujyaBhaishri – click here and subscribe for LIVE notifications
#IGLive
#Constitution
#Dharma
#Unity #Ekta
#NationalConstitutionDay
#India
#AskSVN
#PujyaBhaishri